Stefanie Peters has acquired extensive know how and network in the digital community. After working for The Boston Consulting Group in Munich, New York, and Paris for more than seven years, she started her own consulting business, advising Internet companies entering the German/European market. Her clients span from Jajah Inc. to Reputation.com, market leader in online reputation management. She also supported Citydeal in Paris (now Groupon) to set up and grow their business in France and advised mytheresa.com, the famous online retailer in luxury fashion.
As a versed expert in digital business with a focus on growth topics, mainly strategy and digital transformation, Stefanie Peters founded enable2grow in 2011 which is by now the leading consulting firm for digital growth and digital transformation in Europe. With a team of experienced consultants, senior advisors and topic experts, she skillfully combines her analytic thinking with pragmatic execution, and gainfully applies her expertise and international network for growing the digital business of her clients.
In more than ten years of consulting experience with The Boston Consulting Group and Accenture, Stefanie Peters acquired a broad set of know how, especially in e-commerce, marketing, sales, and organizational change. During her time with Accenture she gained a solid understanding of IT, which today inures to her benefit of managing Internet projects.
Stefanie Peters gained international experience in Mexico, the USA and in France, where she attained her MBA at INSEAD. She advised well-known companies within the media, telecom, and consumer goods industry. She built up the European business of Jajah Inc., and managed the operational business of be2 in Germany, Austria, and Switzerland.
Social Media Profiles
Current publications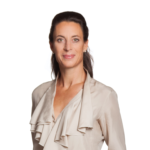 »INNOVATION AND CORONA: RIDE THE WAVE WITH EXPERT HELP«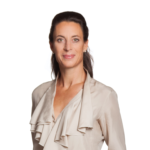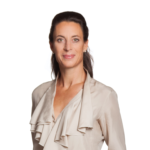 »Five tips for startups to help them grow successfully«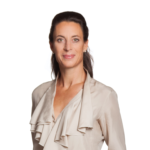 »The ideal employee must be able to think like an entrepreneur«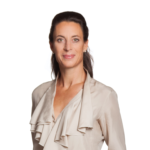 »How do you introduce a startup mentality into a "classical" organization?«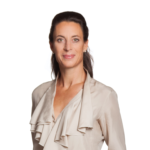 »How you can introduce your pioneering spirit successfully«
Vita Stefanie Peters CEO
since 2011 enable2grow, Founder/ CEO
since 2008 Freelance Consulting, STARTSMARTonline
2007 be2 GmbH, Regional Manager GAS
2006 Jajah Inc., Director Business Development
1999 - 2006 The Boston Consulting Group, Munich, New York, Paris, Manager/Principal
1998 MBA, INSEAD, France
1993 - 1997 Accenture, Consultant
1989 - 1993 University of Passau, Germany, Business Administration