When ideas exceed their own expectations
We are the management consultants for companies aiming to develop their (digital) business into a successful, forward-looking organization.
Strategy for enhanced digital uplift
Individual solutions for your digital transformation
Growth with the entire team
Get to know us
Get a personal impression of us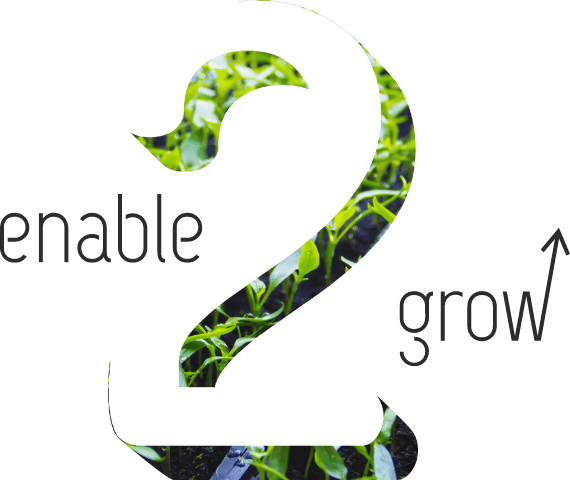 enable
2

grow with all facets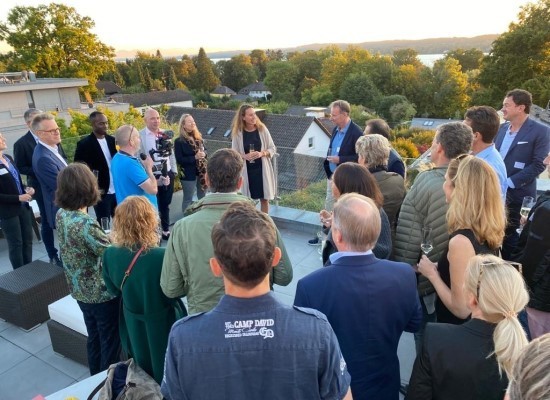 Our Enablers
enable2grow is a well-oiled network of entrepreneurs and experts who have grown up with digital business.
Our Enablers
What distinguishes us
We enjoy to provide sustainable success for our clients – this is our common drive. As "enablers" we use our passion to develop innovative, tailored solutions to help our clients become future proof. We want to empower companies to accelerate their growth.
How we work
Unique Network
Our network is unique: a combination of digital entrepreneurs, industry, and functional experts. It is this combination that makes us stand out versus other consultancies.
How we work
Embracing the Future
Our Enablers are future optimists. They help every client find the best sustainable growth path into the future. Based on their background and experience our enablers can help our clients disrupt the status quo for new growth opportunities.
How we work
Willingness & Generosity to Share
Our Enablers are experienced experts in their field. They work for enable2grow because they want to contribute to the growth of others. Therefore, they generously share their experience and contacts. Sometimes they are even ready to share the business risk with the client as well.
How we work
Senior Leaders
Our Enablers bring with them rich and extensive experience in their field. They have been in the shoes of our clients themselves. They have managed change and transformation as executives or started their own businesses. They are the direct contact person for our projects and remain long-term sparring partners on eye-level with the client leadership team.
How we work
"People First" Mindset
Our Enablers come with a deep conviction that long-term business growth starts with the people. We have a "people first" mindset. For us, understanding the individual needs of the clients is as important as understanding the company culture and the people behind it. We support our clients to engage and excite the whole organization about the new strategy, bringing teams behind one mission.
How we work
True Enablers
We see ourselves as true 'Enablers', empowering our clients and their teams. In this, we act as advisors, consultants, business, and long-term business sparring partners.
How we work
Willingness & Generosity to Share
Our Growth Map
With the help of our growth map, we visualise our performance areas for the different segments of companies. Our areas are constantly expanding - "Grow" is not only taught but also lived at enable2grow.
Let's talk
Our approach
There is no one path to success. Depending on the industry and growth challenge, we develop a custom-fit roadmap with our clients. This way we can accompany them with our expertise in every phase of their growth.
Our Enablers
1. Digital Fitness Whitepaper
By now, we have all understood: Digital transformation is a prerequisite for sustainable growth, gaining market share and securing competitive advantages. The pandemic made even the most hesitant organizations realize that digital transformation is not just an advantage, but a necessity. To stay "Fit for the Future," we need a digital vision, a growth mindset, and a strategy. Transformation is a long journey, and no two journeys are alike. We often compare it to a marathon, as both require similar prerequisites: an ambitious vision, a high level of discipline, mental and physical strength - and lots of stamina. As marathon runners, we all start with different levels (of competence, experience, resources), so we need different starting points and must adapt individually.
Go to the digital fitness white paper
2. Digital Fitness Check
2. Digital Fitness Check
Our Digital Fitness Check measures the progress of your digital initiatives in all its dimensions. As soon as you have completed the online questionnaire, you will receive the result at a glance and discover the potential and challenges in your organisation.
The enable2grow Digital Fitness Check creates an easy method to check the pulse of your companies ongoing Digital Fitness journey
Check your digital fitness now
The Digital Fitness Programme makes you fit for the "Digital Marathon"
Digital transformation is not a sprint, but a marathon. And to successfully run this digital marathon, you need three things above all:
• Focus
• Endurance
• Agility

Our customised 10-month programme is your training plan to systematically increase your digital fitness and successfully implement your digital vision: over ten stages, we get you fit to safely reach the goal.
Let's talk
Not sure where to start or just want to get to know us?
In a personal conversation, we would like to understand your current challenges and together consider how we can help you move forward. Our CEO Stefanie Peters will personally address your concerns and work with you to find a solution.
Let's talk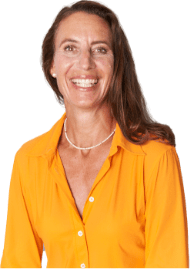 Martina Bruder

CEO Wolters Kluwer Germany

Transformation and Growth strategy, including a new Organization Design

"With the professional support of enable2grow, we have developed a clear-cut, sustainable strategy for our legal division, anchored it in the company and put it into practice. The market is aware of that and we are proud of what we have achieved."

View complete success story

Dr. Ralph Körfgen

Chairman Managing Director, Deutsche Bahn

Growth strategy, relaunch roadmap & implementation guidance

"In enable2grow we saw a brilliant mix of strategic perspective and understanding of large corporations together with a particular ability to lead us along a brave and difficult entrepreneurial path out of our startup phase."

View complete success story

Ralf Spielberger

Executive Board ADAC SE until 2018

Fit for Market Growth Strategy

"ADAC was a very relevant player in the analogue camping market, but very weak in the digitalisation of its offer. Through the support of enable2grow, we were able to develop a strategy for the digitalisation of our camping sector relatively quickly. Unlike other consultancies, however, enable2grow was also involved in the implementation of a corporate venture up to the founding of the online booking platform Pincamp.de. The quality of the work and decisions was confirmed by winning the travel start-up founder competition "Sprungbrett 2019". I would also like to mention the always extremely trusting and, above all, very goal-oriented cooperation with Ms Peters and your team."

Uwe Frers

Managing Director ADAC Camping GmbH, CEO PinCamp

Development of a repositioning strategy

"PiNCAMP is the first corporate start-up of ADAC SE. Within only 12 months, the team was built up, the brand developed and the camping platform technically realised in-house. Essential for the adherence to the tight schedule was the strategic groundwork and the operational support by enable2grow."

View complete success story

Luca Sepe

CEO & Founder, SHAA S.r.l.

Qualitative Market Analysis Germany

"With a very clear and strategic analysis, enable2grow gave us a good understanding of the German market and its attractiveness for SHAA and showed us concrete options."

View complete success story

Christian Lindemann

Managing Director and COO, Wolters Kluwer Germany

Transformation and Growth strategy, including a new Organization Design

"enable2grow has been effective in helping us structure our strategy process, create a clear market model, evaluate our segments and derive transformation initiatives."

View complete success story

Tobias Flaitz

Digital Board TAKKT AG

enable2grow was an indispensable partner during this transformation

"enable2grow has been an indispensable partner during this transformation, accompanying the projects in a highly professional and valuable way, with relevant experience and expertise. Only with the support of enable2grow was it possible to achieve the desired results, e.g. screening, recommendation, decision, roll-out and central governance of a new eCommerce solution for all customer facing brands, in such a short time and with such high quality. On the one hand, with a view to factual results and, on the other hand, with a view to the people component for a sustainable buy-in of the management and all team members to the integrated strategy and new approaches. On the one hand with a view to the factual results and on the other hand with a view to the human component for a sustainable buy-in of the management and all team members for the integrated strategy and new approaches. She and her team work quickly, with focus and empathy, while at the same time being competent and pleasant sparring partners outside the box. I look forward to the next collaboration."
"Digital transformation requires a holistic view of the entire organisation."
Stefanie Peters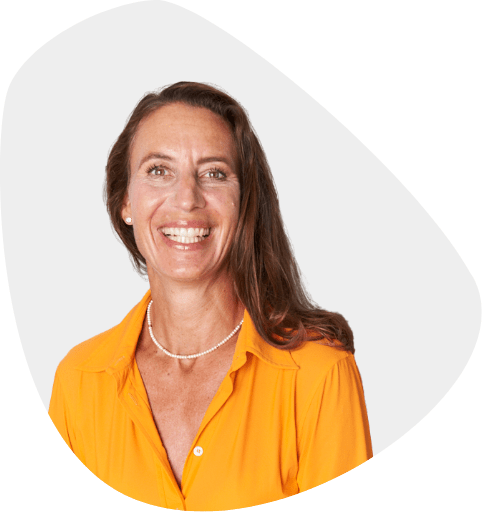 News and insights from our enablers