posterXXL AG is one of Germany's leading providers of photographic services in digital printing. The company currently runs Internet portals in Germany, Austria, France and Benelux.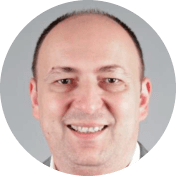 Christian Schnagl,
CEO, posterXXL AG
"With enable2grow's support we have been able to refocus our efforts and reposition our brand."
Do you also have big plans and are looking for an experienced sparring partner?
Our growth competencies are broadly diversified. We are happy to introduce you to the most suitable experts for your current challenge. Let 's just talk.
Let's talk!