Kalaydo, today part of the Markt Group, is an online advertising portal used by various regional daily newspapers in NRW, Rheinland-Pfalz and Hessen in order to bundle classified ads on a variety of topics and thus exploit the advantage of extended recognition and reach.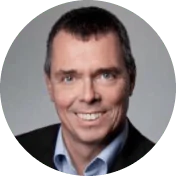 Joachim Vranken
CEO, Kalaydo GmbH & Co.KG
"With the help of enable2grow we were able
to clearly prioritize and evaluate our projects, and thus increase our innovative speed significantly."
Do you also have big plans and are looking for an experienced sparring partner?
Our growth competencies are broadly diversified. We are happy to introduce you to the most suitable experts for your current challenge. Let 's just talk.
Let's talk!