Yatego is an online shopping platform on which traders can offer their products centrally. Each trader has their own sales sector on the platform, so that customers can log in centrally and then access products from different companies.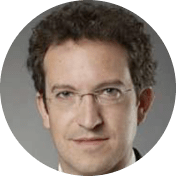 Stefan Peltzer
Managing Director, Yatego GmbH
"Thanks to enable2grow's support, we have been able to create a solid basis for increased transparency in our dealer management system, so that we can now steer and improve sales performance."
Do you also have big plans and are looking for an experienced sparring partner?
Our growth competencies are broadly diversified. We are happy to introduce you to the most suitable experts for your current challenge. Let 's just talk.
Let's talk!