Client: FinLeap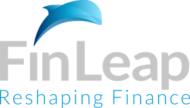 FinLeap, headquartered in Berlin, Germany, specializes in the financial services industry. The goal is to help start-ups create sustainable, customer-focused and technologically strong companies.
Our task
Market analysis and entry strategy for five European countries
Process flow
Case study FinLeap
Challenge
How attractive are the markets in target countries for
a FinLeap venture in terms of size, structure,
customer journey and operative implementation to
create sustainable growth?
Process
Identification of enablers and hurdles within the existing business model
Qualitative and quantitative analysis of each market along identified enablers and hurdles
Performance of expert interviews to validate the results
Analysis of expected customer lifetime values and customer acquisition cost
Result
Market attractiveness demonstrated
Markets divided into two clusters
Markets clearly prioritized
Adjustment requirements shown for each market
Concrete recommendations made for market entry
Have you also
planned a lot?