Florian Wilken
The Tech-savvy entrepreneur
The Tech-savvy entrepreneur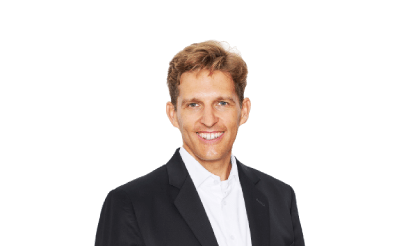 seit 2020
enable2grow GmbH
Senior Tech Advisor
2020 – 2021
Berlin Phil Media GmbH
Managing Director
seit 2006
SommerWilken
Strategy and Technology Consultant
seit 2012
FoundersKiteClub
Co-Founder and Host
2018 – 2020
BSH Digital Ventures GmbH
Managing Director
2016 – 2018
innogy Innovation GmbH
Strategy Consultant and Mentor
2014 – 2018
Axel Springer Plug and Play Accelerator GmbH
Advisor and Mentor
2010 – 2016
Fabeau
Strategy Consultant and Mentor
2004 – 2013
Mokono GmbH
Co-Founder and Managing Director
2001 – 2004
NIAM Expeditions
Co-Founder and Co-Captain
1999
Business Administration
Universidade Federal da Bahia, Brazil
1997 – 2002
Omandu GmbH
Co-Founder and MD
1995 – 2001
Industrial Engineer
TU Berlin
Having co-founded his first startup in 1997, Florian Wilken considers himself a true digital native. He supports enable2grow's clients as a strategic advisor in areas such as digital transformation, innovation and business building, frequently applying his deep knowledge of and passion for digital technologies.
As Managing Director of the Berlin Phil Media GmbH, a subsidiary of Stiftung Berliner Philharmoniker, and formerly as Managing Director of BSH Digital Ventures GmbH, a subsidiary of the BSH Group, one of the world's leading companies in home appliances, Florian Wilken constantly drives digital innovation and transformation and digital product creation. Through his work as a consultant for Innogy and Axel Springer he gained a thorough understanding of digital innovation within big corporations.
Florian Wilken studied Industrial Engineering ("Wirtschaftsingenieurwesen") at the Technische Universität Berlin, Universidad Católica de Chile and Universidade Federal da Bahia, Brazil. During his studies, he co-founded his first company Omandu in 1997. After a successful exit, he circumnavigated the world for 2 years on a catamaran as part of the WildlifeSail Project. He then founded three more companies of which he successfully exited two. Apart from supporting clients as a strategic consultant, Florian also coaches startups and promotes the international entrepreneurial community with his Founders Kite Club.
Beratungsschwerpunkte: Strategie mit Schwerpunkt auf digitaler Transformation, digitaler Innovation und digitalem Geschäftsaufbau, Skalierung digitaler Technologieunternehmen.

Kunden und Referenzen: Takkt AG, BSH Group, Innogy, Axel Springer, Hubert Burda Media