Dr. Bernd Brockmeier
seit 2022
enable2grow
Senior Advisor for Swiss Hub Zürich, Schweiz
2020 – 2022
Glavista Autoglas GmbH, Karlsruhe (manufacturer-owned distribution company for DACH, BENELUX)
Managing Director
2019 – 2020
Build-up of a sales operation for a newly positioned circular aluminium manufac-turer (after carveout) in Spain
2016 – 2018
Hess Group, Cologne (Auto Parts Whole-saler)
Managing Director
2015 – 2016
Mühlenhoff & Partner Management Consulting
Business Coach
2013
Venture Basecamp
Co-Founder of Incubator and startup of bikesale.de
2010 – 2015
Brockmeier Business Development
Independent Business Consultant
2008 – 2009
MINI Germany
Head of sales, marketing and aftersales
2002 – 2008
BMW M GmbH
global head of sales
1992 – 2002
BMW AG
Business Development overseas and cor-porate planning
1985 – 1991
Studies of Business Administration (Dipl.-Kfm. at University of Cologne)
MiM: HEC, Paris; ESADE, Barcelona
Dr. Bernd Brockmeier – The Pathfinder for Market Opportunities
The focus of Bernd Brockmeier is to generate more and new turnover for our customers – through New Business Development, Sales and Marketing. He helps middle-sized companies, whose established markets are disrupted or stagnating, to get back on a growth track. For young companies he supports their Go2Market.
Starting his career in the BMW Group, Bernd Brockmeier has learned and implemented international go-to-market strategies. In Corporate Planning, he contributed to the strategic reorientation of the BMW Group in 2000 (divesting from Rover and focussing on BMW, MINI and Rolls-Royce). He headed global sales and marketing of the performance and bespoke section – the BMW M GmbH – and than was responsible for sales, marketing and after sales of the MINI brand in Germany. As an independent business developer, he explored pathes towards profitable growth for SMEs – through restructuring, brand positioning and programmes for customer acquisition and retention. Cooperating with an E-Commerce-Consultancy, he implemented multi-channel-strategies. Bernd Brockmeier was Co-Founder of an incubator and helped build-up a leading online platform for high-value used bicycles. Bernd Brockmeier also served in the Independent Automotive After Market (IAM) – acting as a managing direc-tor of a Top5 German Automotive parts wholesaler.
There he drove the post-merger-integration of two acquired companies, reoriented the online sales activities and developed the brand portfolio within the group.
For Private Equity Bernd Brockmeier has developed and implemented buy-and-built strategies: building up from scratch a sales and service network for an aluminium company in Spain after positioning it as a player in the circular economy; creating a new manufacturer brand in autoglass after a carveout and growing its sales operations in DACH and BENELUX from Karlsruhe.
Bernd Brockmeier is certified for Design Thinking (HPI in Potsdam; INSEAD in Fontainebleau) and thus knows to support business model innovations even more customer centric. Also he is certified for the "Where-to-Play" Market Opportunity Navigator of Marc Gruber (Lausanne) and Sharon Tal (Tel Aviv) – a creative tool, that sys-temizes and visualizes the assessment of market opportunities and the development of a market focus strategy including backup options.
Since November 2022 he represents enable2grow in the Swiss Hub Zurich.
Consulting Focus: New Business Development, Sales and Marketing for: medium-sized manufacturing and Wholesale companies, that want to grow (again); young companies in their Go2Market-phase; companies that urgently need a pivot of their business model.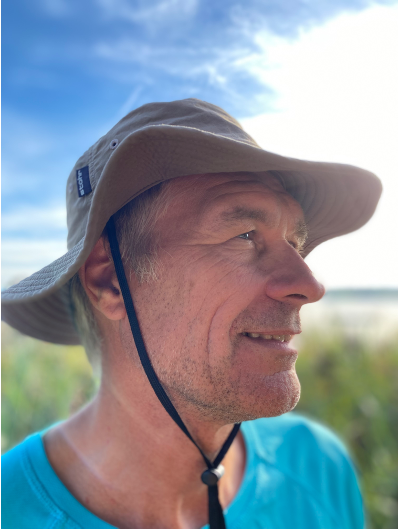 My Passion
Relentlessly exploring new destinations, targets and hidden pathes – with the boy scouts in my youth, later on the Camino de Santiago or today in growth projects with companies.
Let's talk!
My Mission
Developping companies with customer-centered solutions and an effective brand management on the path towards sustainable growth. I explore the motives, problems and targets of the customers of our customers and derive solutions and compelling value propositions A systematic assessment of market opportunities and a convincing brand story are part of it. I am convinced: if companies do let grow both their customers and their employees – their company growth will follow.
As sparring partner with a holistic view of everything to do with talent, I support our clients as an experienced talent manager.
Products from our Enablers