Client: SCOUT24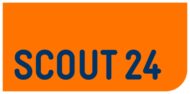 Scout24 mit Sitz in München/Berlin betreibt die führenden Online-Marktplätze für Immobilien und Automobil.
Our task
Growth strategy, M&A, Innovation, Pricing
Process flow
Case study SCOUT24
Challenge
How can growth options be generated both internally and externally whilst at the same time extending Scout24's competitive advantages in the long term?
Process
Analyze classified market and competitive environment
Review external growth options through M&A, including due diligence
Identify strategic competitive advantages through innovation
Re-evaluate the pricing model in order to maintain competitiveness
Result
Strategic areas for action identified
Scenarios developed for the classifieds market in Germany including quantification of possible options
Became majority stakeholder in flea market app Stuffle → acquired by ImmobilienScout24 in November 2014
Increased innovative power through internal and external activities (product vision, optimization of innovative processes)
Pricing strategies defined (scenarios, pro/contra matrix)
Have you also
planned a lot?