seit 2015
enable2grow GmbH
Senior Advisor
seit 2018
REBOOTYOUR-COMPANY – NL
Founder
2018 -2020
CIRCULAR FASHION GAMES – NL
Circular Fashion & Challenge Director
2016
THAI TUAN – VN
Interim Creative Director
2014 – 2015
TOMTOY – tomorrow today – NL
Interim Brand & Marketing Manager
2012 – 2014
ALBERT BOESCH GmbH & Co KG- AU
Interim Brand Director
2007 -2013
for VLISCO- Helmond BV – NL
Creative Project Manager
seit 2007
ART TO MOVE
Responsible Brand Development, Good for People, Planet, Prosperity & Pleasure
2004 – 2007
ART to live – gallery of modern paintings – DE
Founder
2000 – 2003
GERRY WEBER – DE
Division Manager
1998 – 2000
LOUIS FÉRAUD – FR
Managing Director
1989 -1998
ESCADA – DE
Division Manager ESCADA SPORT
1988 – 1994
ESCADA Munich
Product Manager
1983 – 1987
University of Fashion Management and Design, Amsterdam
Bachelor of Engineering
NICCY KOL Brand- & Impact Catalyst, nudging Regenerative Economy & System change As consumers are developing a more comprehensive understanding of climate change, sustainability, authenticity and transparency, many industries need to re-invent themselves and create new reasons to exist.
In these challenging times Niccy focuses on the opportunities that evolve. Niccy Kol is enforcing the team of ENABLE2GROW with her expertise in Brand Strategy and Sustainable Change processes within the textile- and fashion industry. After three decades of executive leadership in the international luxury- & fashion business, Niccy stimulates out-of-the-silo's thinking to enable the industry to become future proof. She is acting as a change agent, inspires and supports companies to let go of former routines and discover new potential within the planetary boundaries, built upon a foundation of social justice.
She uses Branding as a tool to stimulate the awareness and actions creating positive impacts. Niccy has a bachelor of Fashion Management and Design of Amsterdam University of Applied Sciences, strategic management of the University of St. Gallen and business sustainability management at Cambridge University. In 2018 she took part in the 1st. cohort at Ashoka Circular Futures
Scheme of focus: Value driven entrepreneurship, Circularity, Regenerative Business Development, Multi Stakeholder Engagement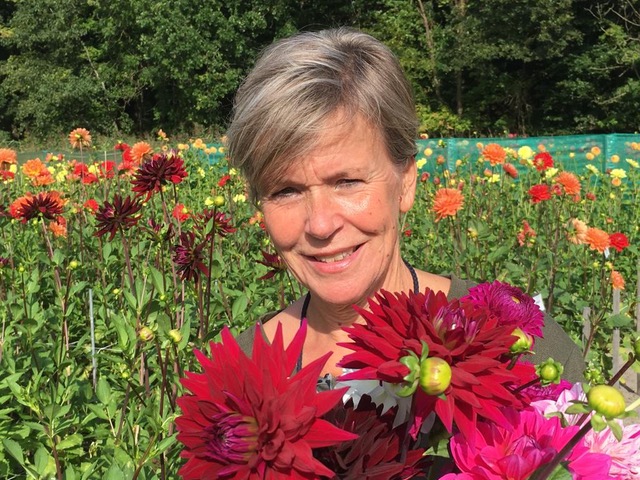 My Passion
As the world is on a turning point, I am constantly learning while I unlearn my former way of doing business. Since this year I take part in a local farm cooperative.
Let's talk!
My Mission
As an innovator and highly motivated individual with 30 years of experience in the global textile and fashion industry spanning design, sourcing, circular business development and brand building, I see myself as an Impact Catalyst, shaking up siloed organizations to enable holistic action. Collaboration and regeneration are key to keeping companies within our planetary boundaries, or better yet, restoring them.