Kunde: Tasly

Tasly Holding Group is a Chinese Health Conglomerate specialized in manufacturing TCM products (Traditional Chinese Medicine). Deepure is a premium tea product.
Unser Auftrag
Markteintrittsstrategie: Wie man mit high-end-Teekapseln in den deutschen Markt einsteigt
Was unser Kunde sagt
Statement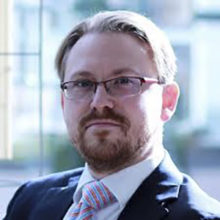 With the support of enable2grow, we identified relevant market potentials in Germany and were able to position our product strongly.
Prozessablauf
Projektbeispiel Tasly
Herausforderung
Key challenge was to quantify market potential for Germany  and to get an in-depth understanding of target groups and their preferences.
Prozess
Planning the German market entry for TASLY with Deepure
Identifying business potentials and core target groups
Generating market segments as well as trend profiles specific for the tea market
Target group research:

QUANTITATIVE ONLINE SURVEY ON CONSUMPTION & MOTIVATION TO PURCHASE
MODERATED FOCUS GROUPS ON QUALITATIVE MOTIVES
BLIND TASTINGS OF ESTABLISHED GERMAN TEA BRAN S AND DEEPURE PRODUCTRAN E

Identifying consumer insights based on preliminary results
Developing an insight-driven brand strategy and positioning
Ergebnis
Differentiated cbusiness potential analysis
Relevant consumer  insight
Focused brand promise
Efficient template for brand creation
Roadmap to launch
Haben auch Sie
viel vor?