Tilo Bonow is Co-Founder of enable2grow and CEO of Berlin-based PIABO, premier business performance amplifier and premium brand public relations agency for the international digital industry.
He assists our customers in all matters of communications. He operates with profound expertise, a high level of consulting and implementation skills and well-established contacts.
Tilo is a platinum-level influencer, networker and driver of success for entrepreneurs in global arenas. His business value creation services diligently mix market savvy, resources and relationships to optimally position his clients on the international stage.
Before founding PIABO, Tilo worked as Global Head of Communications alongside Europe's quintessential digital entrepreneurs, the Samwer brothers. He established PIABO to provide tech entrepreneurs with the dynamics to bring their ideas to market and subsequently grew PIABO's core business to support entrepreneurs and businesses to actively recognize potentials, identify and achieve growth targets, and ultimately own the market.
Marketing Expert Tilo is both truffle pig and investor: he and his team have chronicled a successful track record of exponential growth scenarios marked by successful and sustainable entry and exit strategies. Clients include European and international tech heavyweights, like WeWork, Tinder, Evernote, Yelp, Google, Nokia and GitHub.  Tilo is also a passionate and active supporter of the digital ecosystem as mentor for Axel Springer Plug & Play, Microsoft Ventures and IBM amongst others. In addition, he is a dedicated jury member, panelist and moderator at numerous conferences and events, including DLD, Noah, Mobile World Congress, European Venture Summit, Rise conference, Dublin Tech Summit and Pioneers Festival.
Social Media Profiles
Current publications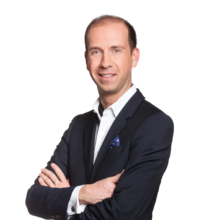 »The perfect pitch: "First of all I need to develop empathy for my opposite number."«
Vita Tilo Bonow
since 2011 enable2grow, Founder/CEO
since 2007 TheJunction & avangado.de, Publisher
since 2006 PIABO medienmanagement GmbH, Founder & CEO
2002 - 2006 VeriSign, Inc. (Jamba und iLove.de), Director Corporate Communications & Public Affairs
2000 - 2002 WBPR public relations, Consultant
1999 - 2000 OTW Agency for Marketing & Advertising, Projectmanager & Eventmanager
1998 peiker acustic GmbH & Co. KG, Sales & Coaching