Client: Groupon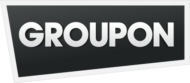 Groupon ist als Social-Shopping-Plattform in 48 Ländern aktiv und hat 52 Millionen aktive Nutzer. Sales ist eine Kernkompetenz, welche notwendig ist, um die besten Partner und Deals für Groupon zu gewinnen.
Our task
Increase sales for leading global social shopping platform
Process flow
Case study Groupon
Challenge
In order to recruit an effective sales team for 10 locations, it was necessary to come up with a well thought out recruiting strategy and an efficient talent acquisition process
Process
Define an HR recruiting strategy with the CEO and implement the recruiting process immediately
Reorganization of the HR team and creation of a
recruiting team
Search for suitable sources/databases online
Scan and evaluate CVs
Evaluate, calibrate, negotiate conditions
Upon positive result: draw up contract and onboard immediately
Result
The sales team was increased from 3 to 40 in ten locations within four weeks, with the operative start of all sales persons ensured
Enabler Team

Die Steuerfrau mit Weitblick
Have you also
planned a lot?