Client: Deutsche Bahn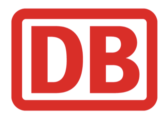 Our task
Our mission: to provide an impartial analysis of DB Vertrieb GmbH's digital startup
Process flow
Case study Deutsche Bahn
Challenge
How can we set Qixxit up to guarantee sustainable competitiveness and long-term growth – ideally with a third  party investor?
Process
Comprehensive analysis of the mobility market
Evaluation of strategic options and derivation of possible courses of action
360° analysis from an investment point of view with
methods of increasing asset worth
Development of an implementation plan for Qixxit incl. operative support
Result
Market understanding created which offered possibilities of interaction for DB
Strategically sound roadmap derived to make Qixxit autonomous and fit for market
Support and implementation provided for fit-for-market program, incl. recruitment of C team
Enabler Team

The Visionary Captain
Have you also
planned a lot?